Geschätzte Lesezeit: 9 minutes
NextCloud in collaboration with CloudFlare is, among other things, the combination that I use. After switching my DNS server to CloudFlare, it caught my eye that my NextCloud could still be opened, but no data was loaded.
---
What is the problem?
The login input fields and the button were simply gone. The register button as well. The solution was easy to implement after some research. The problem appears because of the Rocket Loader in CloudFlare.
---
What is Rocket Loader?
What is Rocket Loader? According to CloudFlare, Rocket Loader should improve the loading time of pages with JavaScript. This is precisely defined by the statement:
Rocket Loader prioritises your website's content (text, images, fonts etc) by deferring the loading of all of your JavaScript until after rendering.

Source: CloudFlare
In connection with NextCloud, however, this apparently breaks the entire function.
---
Solution
But if you don't want to do without the feature, you have the option to create a so-called free Page Rule in CloudFlare. It can be created directly in the overview of your website configured by CloudFlare via the Page Rules tab.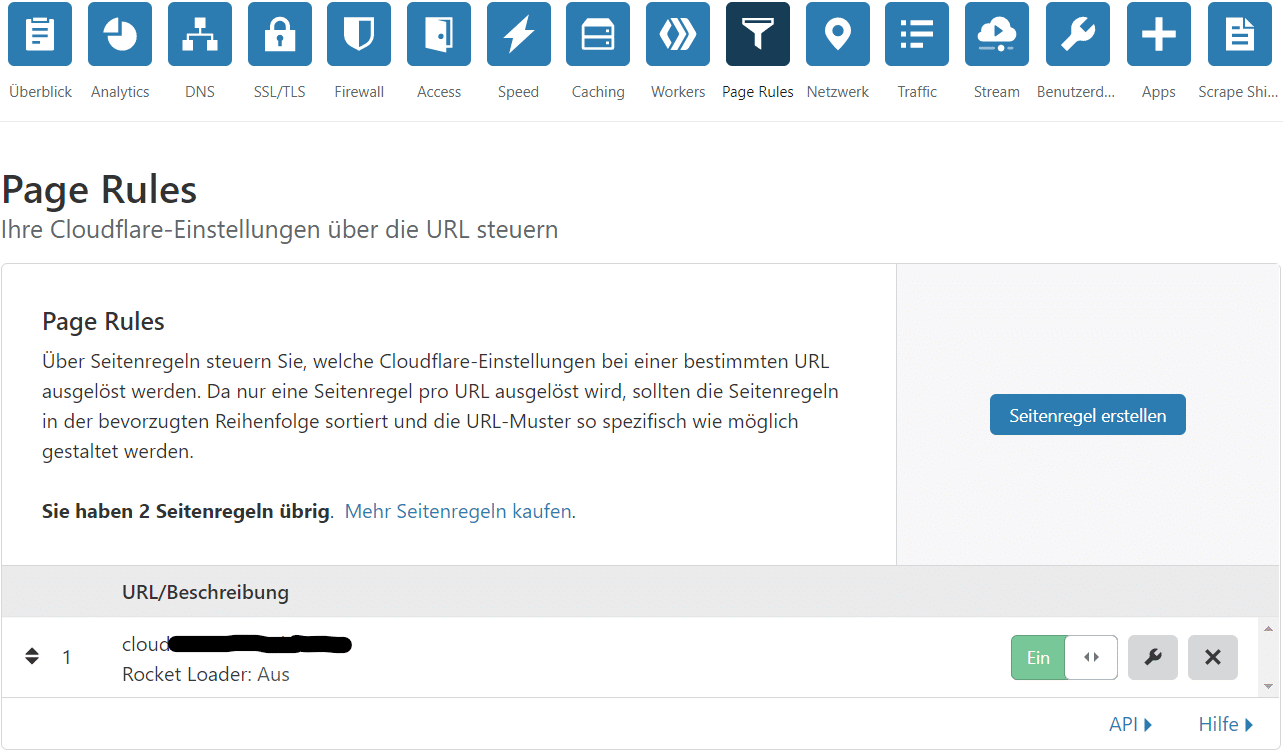 There you will then create a new page rule for Cloudflare. You enter your domain or subdomain and select the setting Rocket Loader and leave the slider on Off. Then save it and you have normal access to your NextCloud again! So you can take advantage of NextCloud in connection with CloudFlare.
---
Summary
NextCloud mit CloudFlare zu betreiben ist kein Hexenwerk. Es fordert lediglich eine kleine Änderung in dem Dashboard von CloudFlare und schon funktioniert alles wie es soll. Der Rocket Loader kann so immernoch für andere (Sub-)Domains verwendet werden, um eine erhöhte Geschwindigkeit zu ermöglichen. Bei Fragen stehe ich immer in den Kommentaren oder über das Kontaktformular zur Verfügung.
Source: Nextcloud Forum
Interested but lacking time or knowledge?
No problem. Contact me and we will discuss your requirements. No matter whether for business or private belongs.